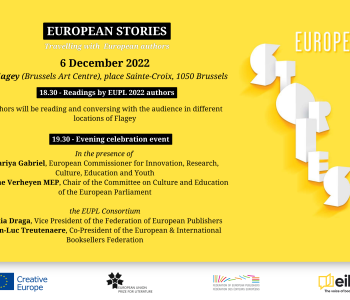 The European Stories event will celebrate all EUPL 2022 nominees on 6 December in readings and on a grand stage at Flagey culture house in Brussels, Belgium.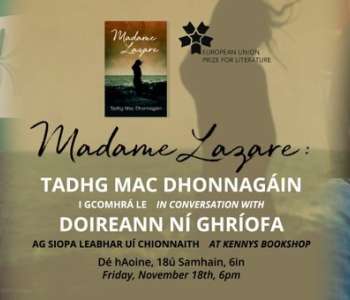 EUPL 2022 Special Mention, Tadhg Mac Dhonnagáin from Ireland, will present his book 'Madame Lazare' (Barzaz, 2021) in conversation with poet and essayist Doireann Ní Ghríofa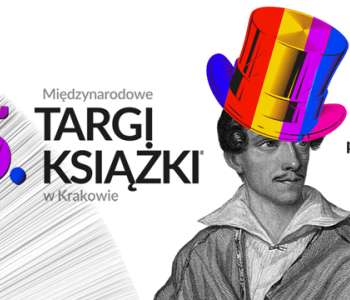 On 28-29 October, three authors whose EUPL-awarded books have been translated into Polish participated in events at the Krakow Book Fair. Jana Beňová (Slovakia, EUPL 2012) talked about 'Café Hyena', published in Polish in 2015 by Nisza.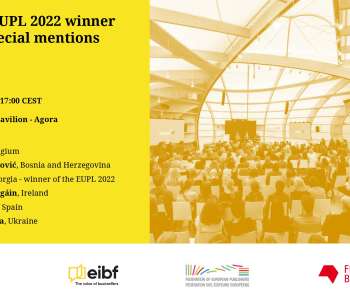 On 20 October, at the Frankfurt Book Fair, you will have the opportunity to get to know this year's distinguished books by the European jury, and their authors: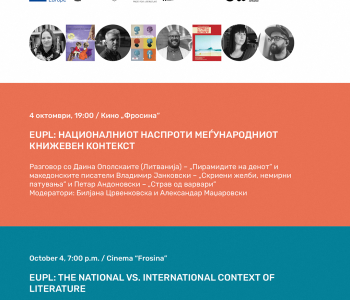 On 4 October at 19:00, BookStar Festival in Skopje, North Macedonia will bring together three EUPL authors for a discussion on the national vs. international context of literature.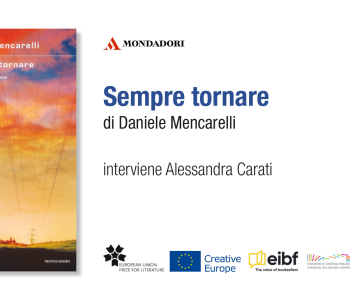 On 4 October at 18:00, Daniele Mencarelli, Italian nominee for the 2022 EUPL 2022, will present his book 'Sempre tornare' (Always Return - Mondadori, 2021) at Libreria Hoepli in M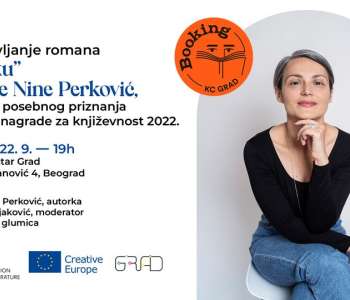 We are proudly presenting to you a book presentation of this year's special mention of The European Union Prize for Literature (EUPL) "In the ditch" by Slađana Nina Perković, on Thursday, 22nd of September at 7pm at Cultural Centre Grad (Brace Krsmanovic 4, Belgrade).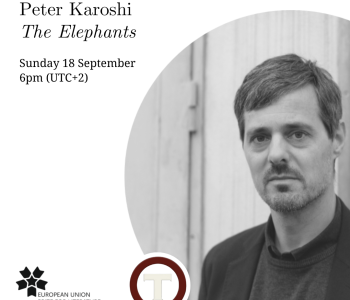 EUPL partner Trafika Europe Radio has launched its sixth season, featuring 13 EUPL authors from the 2022 and 2021 editions.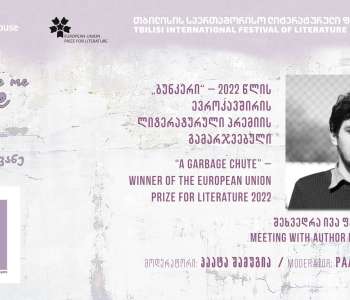 On 13 September, the Writers' House of Georgia in partnership with the Tbilisi International Festival of Literature, welcomed author Iva Pezuashvili for a presentation of his EUPL Prize-winning book 'ბუნკერი' (A Garbage Chute - Intelekti, 2020) to the gener