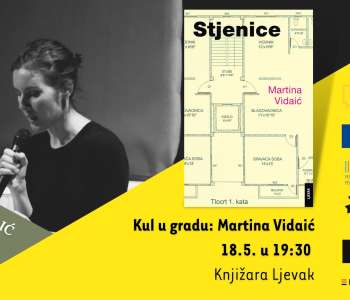 Discover the event page here. THURSDAY, 18 MAY 2023 AT 19:30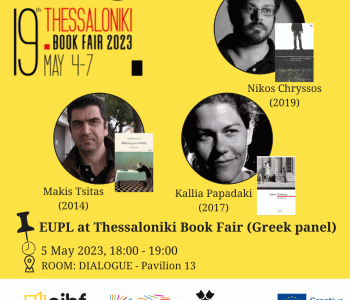 On 5 & 6 May at Thessaloniki Book Fair, EUPL will host two panels about the importance of translations as bridges between cultures, where former EUPL laureates will share their experiences.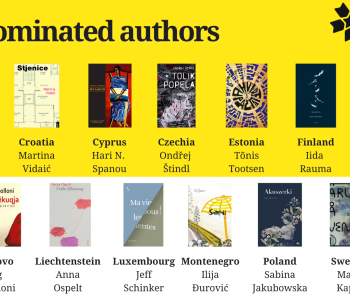 The European Union Prize for Literature (EUPL) recognises emerging fiction writers from the European Union and beyond. Engaging the 41 countries participating in the Creative Europe programme of the European Union, the Prize celebrates 41 outstanding new literary talents across a cycle of three years.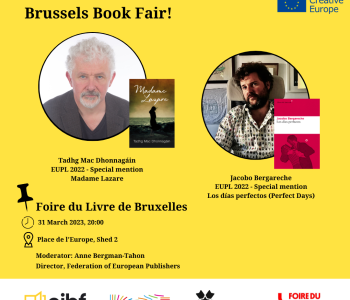 Our EUPL 2022 authors Jacobo Bergareche and Tadhg Mac Dhonnagáin will be at the Brussels Book Fair for a literary event.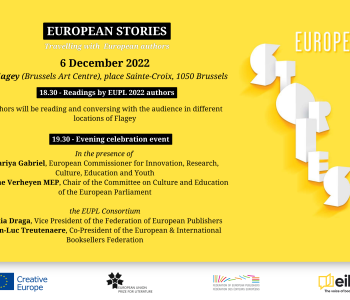 The European Stories event will celebrate all EUPL 2022 nominees on 6 December in readings and on a grand stage at Flagey culture house in Brussels, Belgium.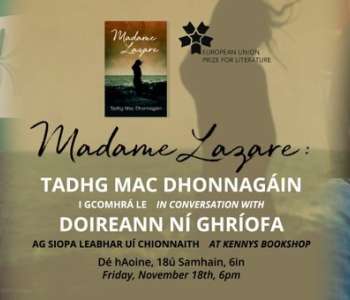 EUPL 2022 Special Mention, Tadhg Mac Dhonnagáin from Ireland, will present his book 'Madame Lazare' (Barzaz, 2021) in conversation with poet and essayist Doireann Ní Ghríofa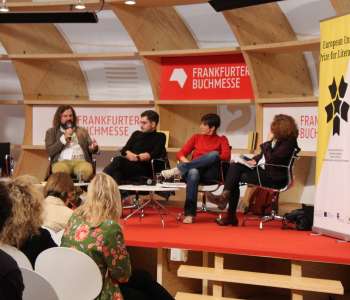 The Frankfurt Book Fair 2022 was an opportunity to distribute our anthologies and to present our winner and five special mentions during an event in the centrally located venue of the Frankfurt Pavilion.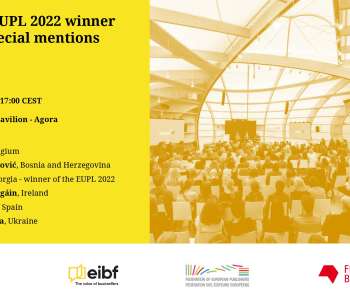 On 20 October, at the Frankfurt Book Fair, you will have the opportunity to get to know this year's distinguished books by the European jury, and their authors: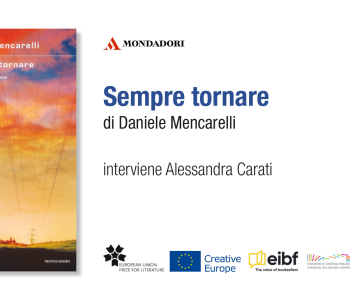 On 4 October at 18:00, Daniele Mencarelli, Italian nominee for the 2022 EUPL 2022, will present his book 'Sempre tornare' (Always Return - Mondadori, 2021) at Libreria Hoepli in M